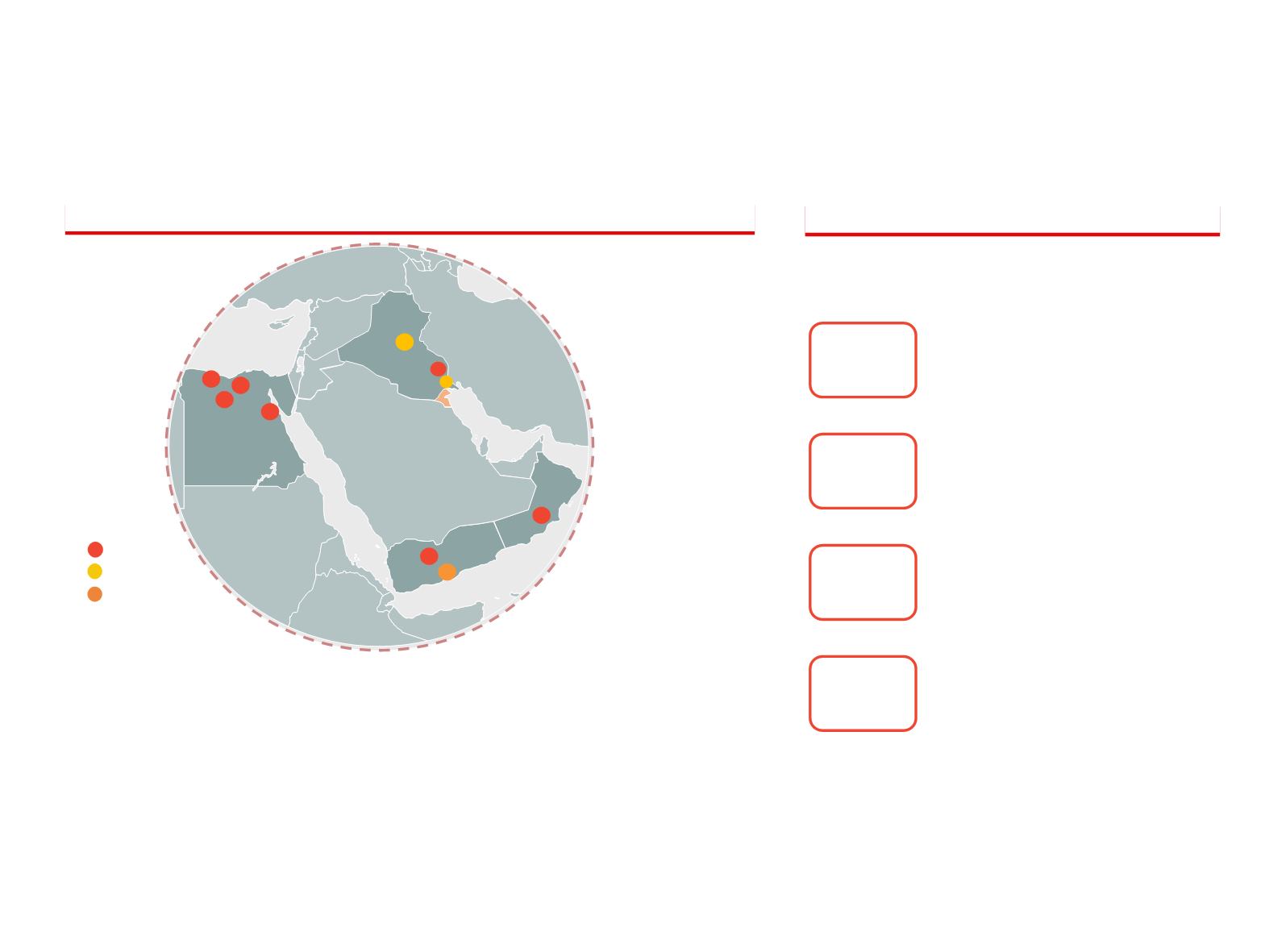 o
Since establishment in 2005, Kuwait Energy has built a diversified,
majority operated asset portfolio
(2)
o
Established track record; recognised by governments and peers as a
trusted and capable partner
o
Shareholder focused and prudent financial policy
Company Overview
Diversified Asset Portfolio
(1)
Company Highlights
10
Assets across four countries,
seven operated
(2)
810
mmboe
2P WI reserves, 85% liquids
1,040
mmboe
2C WI resources, 86% liquids
27.4
kboepd
1H 2017 average production
(1)
Source: Company filings, GCA report.
Note: Reserves and resources figures based on GCA report as at 31 December 2016, excludes Oman reserves due to service contract restrictions. Totals may not equal the sum of individual entries due to rounding.
(1) Block 5 and Block 49 currently not producing; Mansuriya currently under administrative hold. (2) Operated by either Kuwait Energy or subsidiaries of Kuwait Energy; this applies to the definition of operatorship throughout this
presentation. (3) Throughout the presentation, gas reserves/resources recorded in standard cubic feet are converted to barrels of oil equivalent using a conversion factor of 5 for Abu Sennan and 6 for all other assets.
BEA ERQ
Area A
Abu
Sennan
Block 9
Block 49
KSF
Siba
Mansuriya
Block 5
Kuwait
Iraq
Egypt
Yemen
Oman
Exploration
Development
Production
(3)
(3)
3
Focused on proven oil regions in MENA